| Munich Jewllery Week 2018 |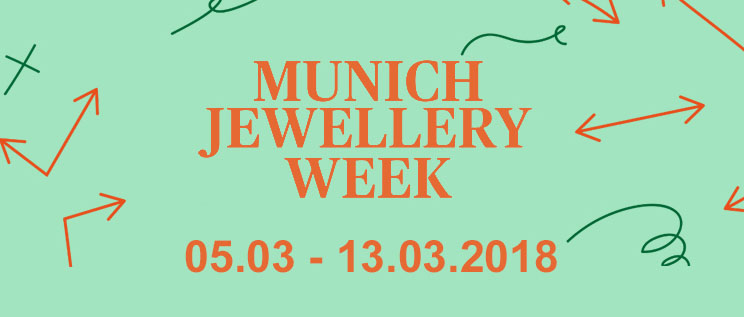 The annual Munich Jewellery Week showcases innovative contemporary jewellery by both established and up-and-coming designers from all around the world. It is one of the most significant events on the jewellery calendar that sets the pace for the contemporary jewellery field. Usually in parallel with the International Trade Fair for the Skilled Trades at the Handwerksmesse and its historic jewellery exhibitions: Meister der Moderne, Schmuck and Talente.
For more information: https://munichjewelleryweek.com
TALENTE 2018
International Competition for Young Makers
"Talente" is an international competition for young skilled crafts people in the field of design and technology. The special exhibition is a reflection of the ideas of young people and is characterised by their experimental approach to materials and craft techniques.
"Talente 2018" features the work of 110 young artisans active in the fields of design and technology. They come from 30 different countries, and are all 33 years old or younger. For more info click here:
"Talente Competition 2018" at klimt02.net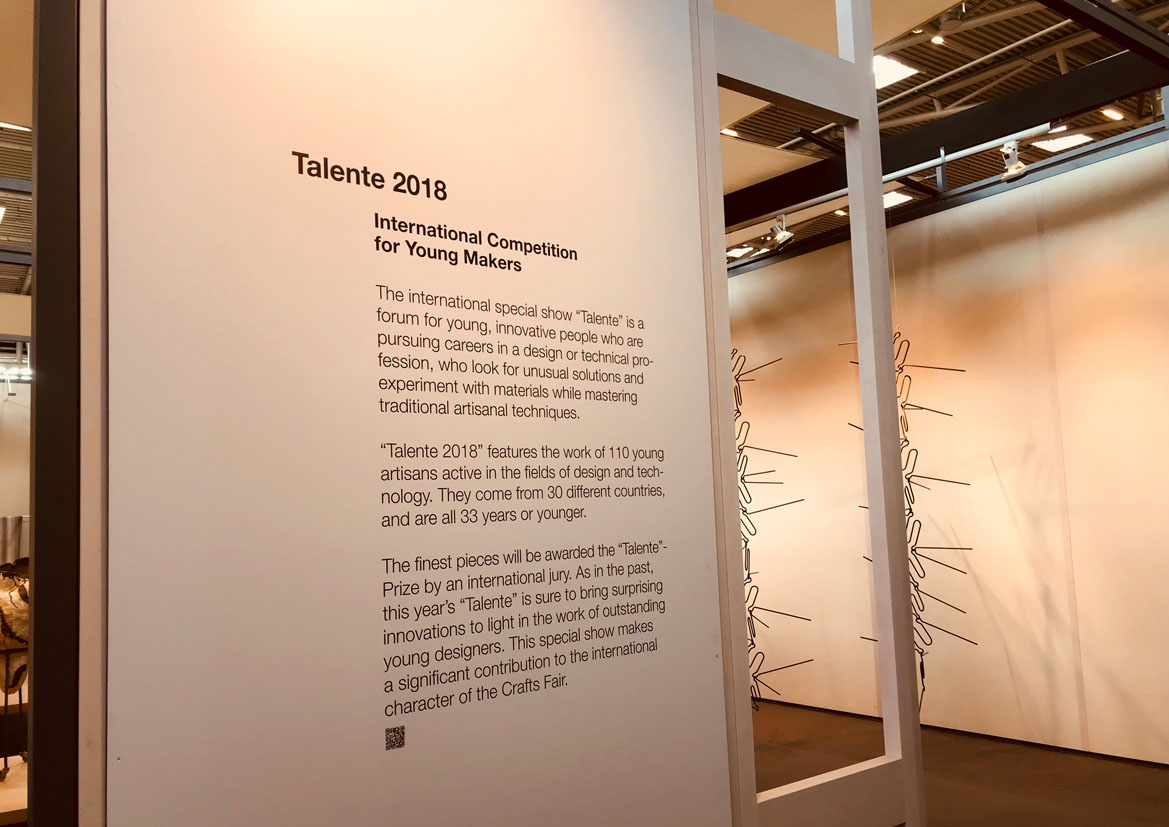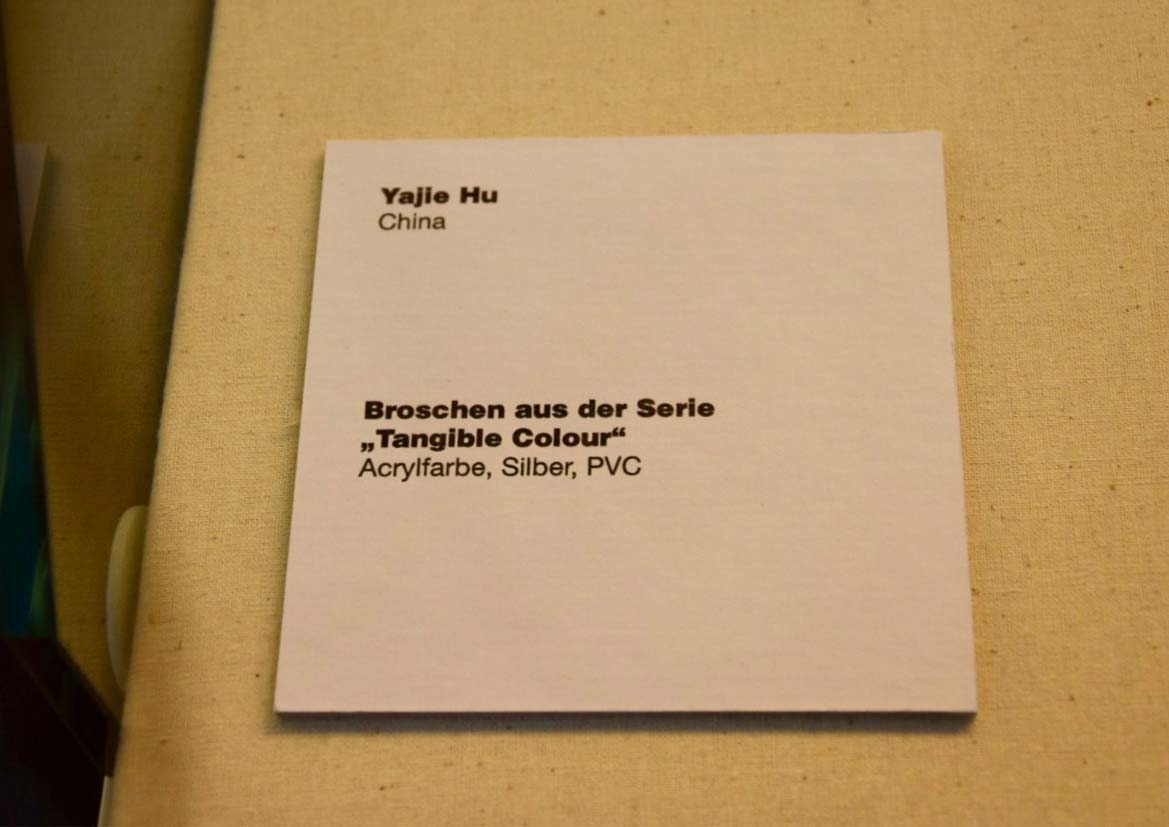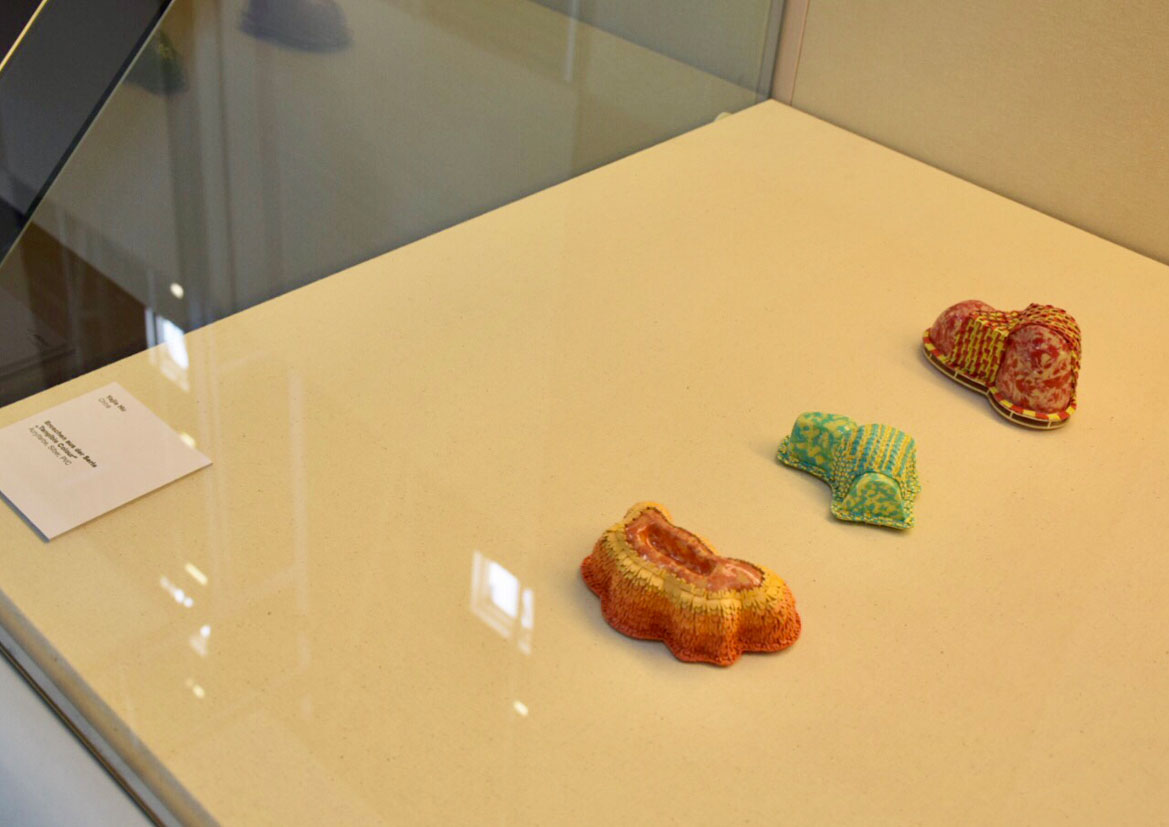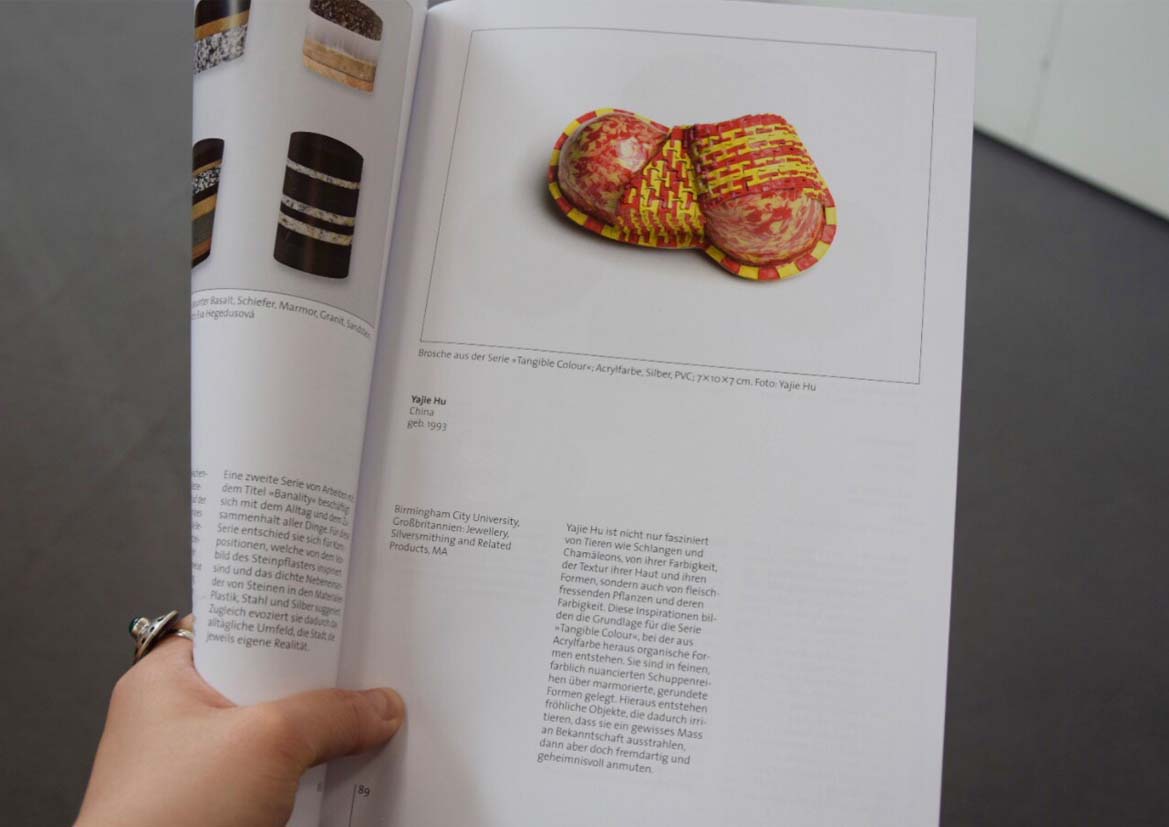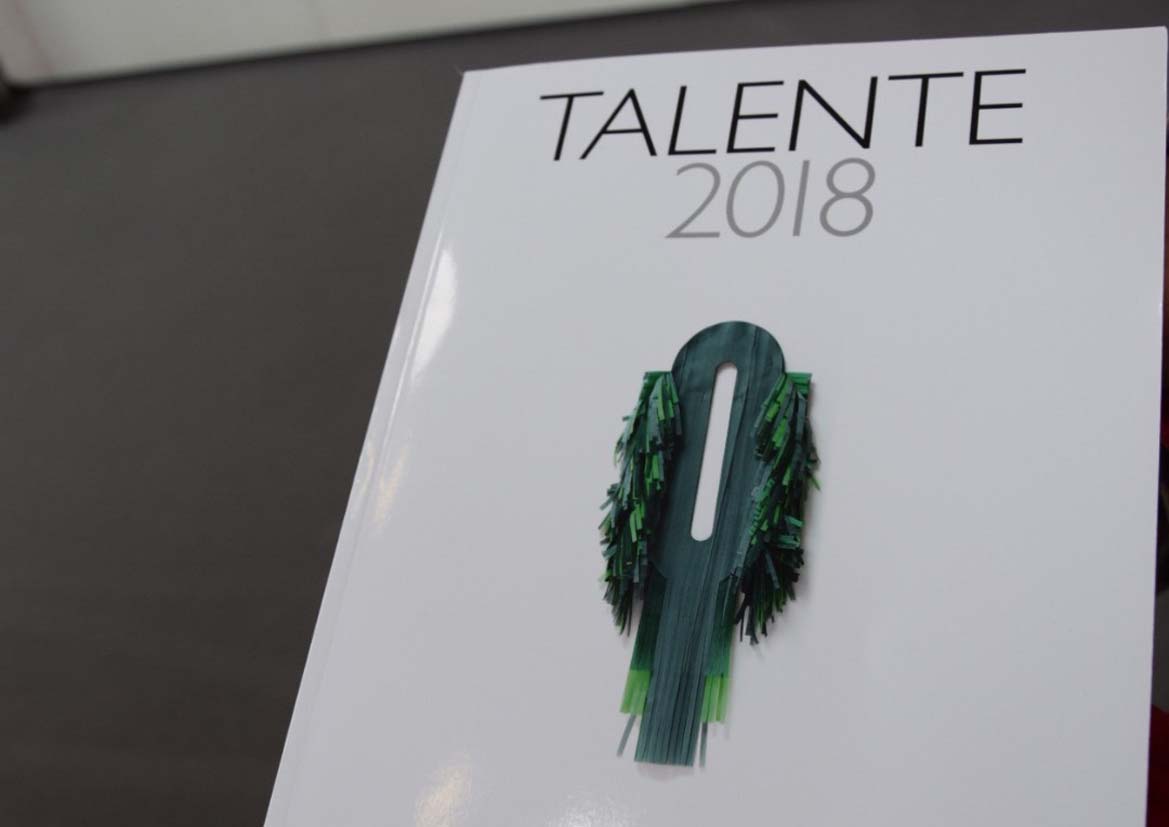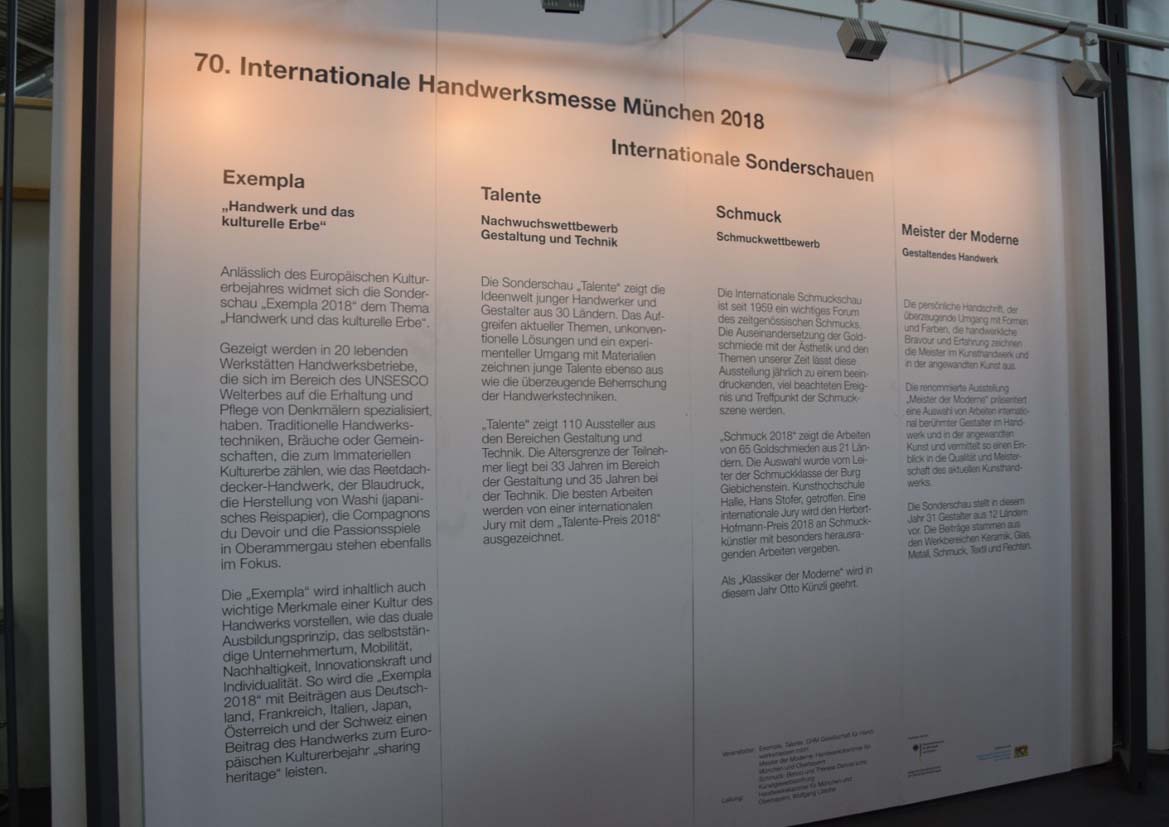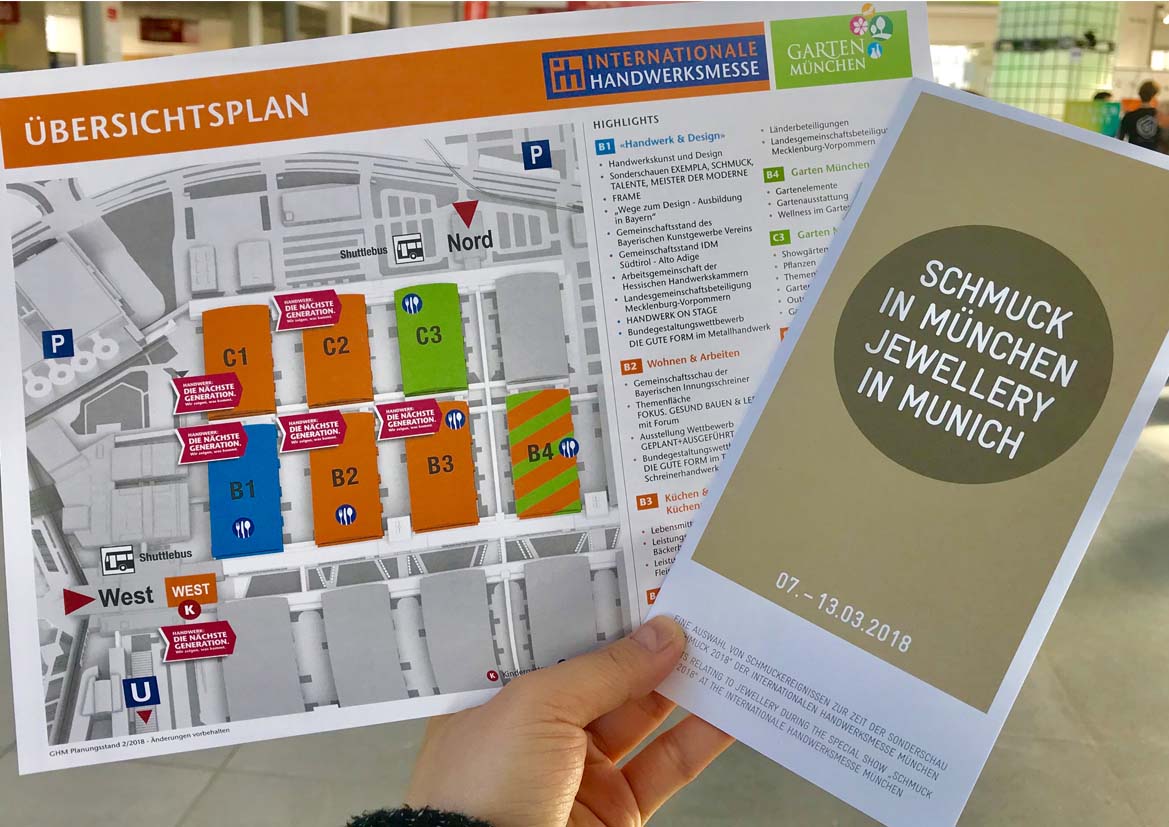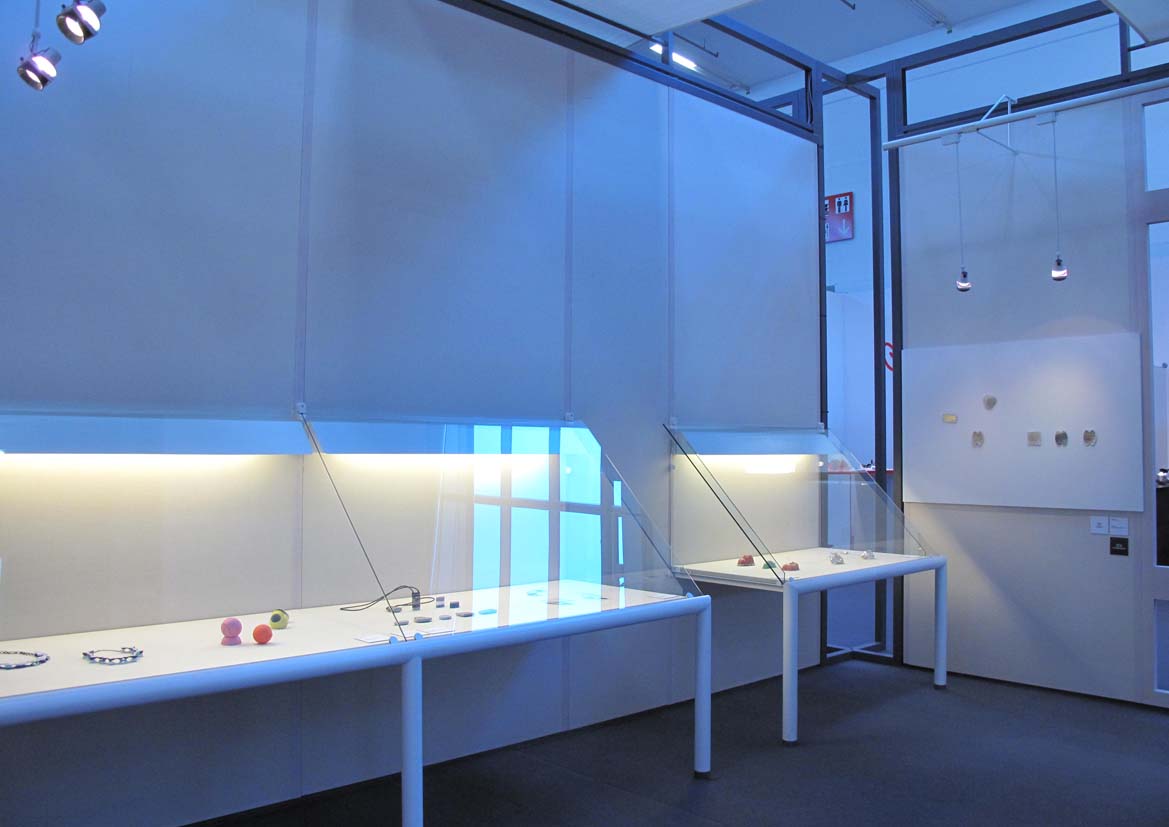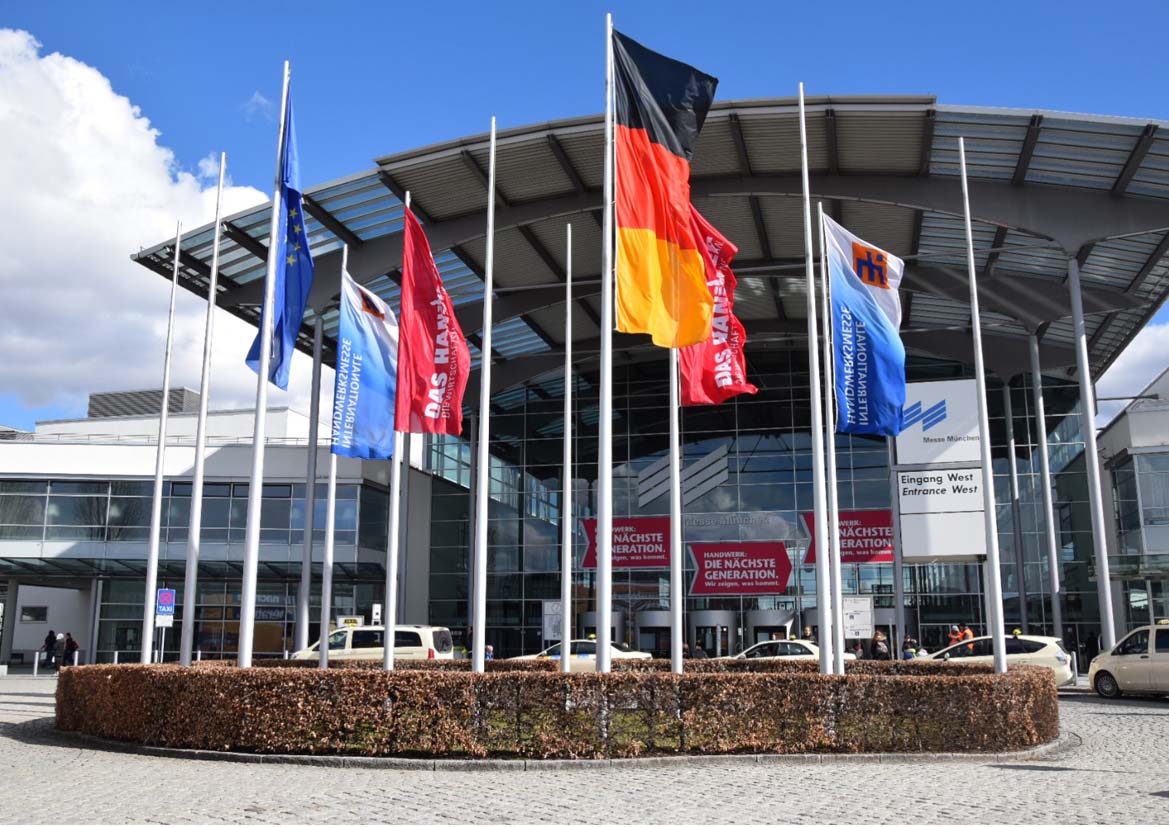 Talente 2018 in Munich | Photographer: Yajie Hu
Polyphonous: Counterpoint
Two projects generated by MA students from School of Jewellery (SoJ) in Birmingham UK and at the Central Academy of Fine Arts in Beijing (CAFA), and working with Jivan Astfalck.
Counterpoint follows the idea that students progress through several design phases with increasing complexity, reflecting on their differences in order to realise identity as makers and artists. Counterpoint usually involves musical lines with strong independent identities, while designating a voice or an entire composition. Counterpoint focuses on melodic interaction-only secondarily on the harmonies produced by that interaction.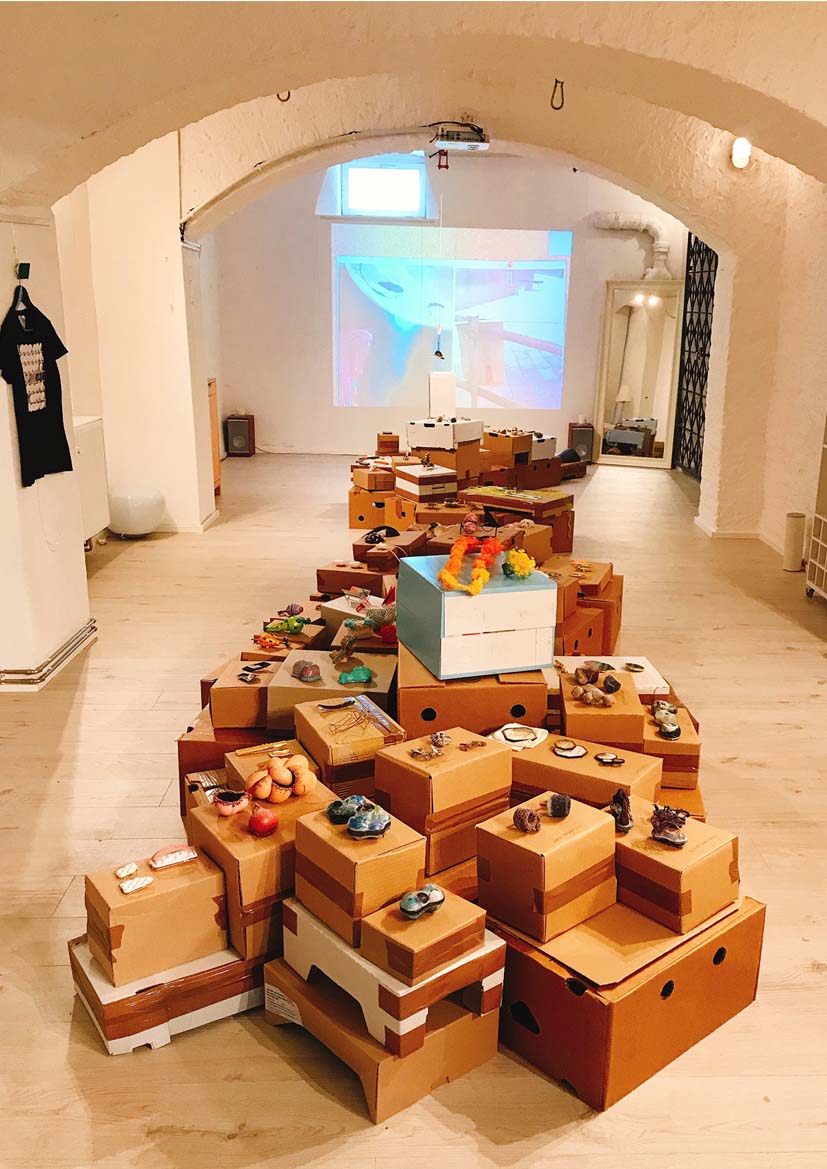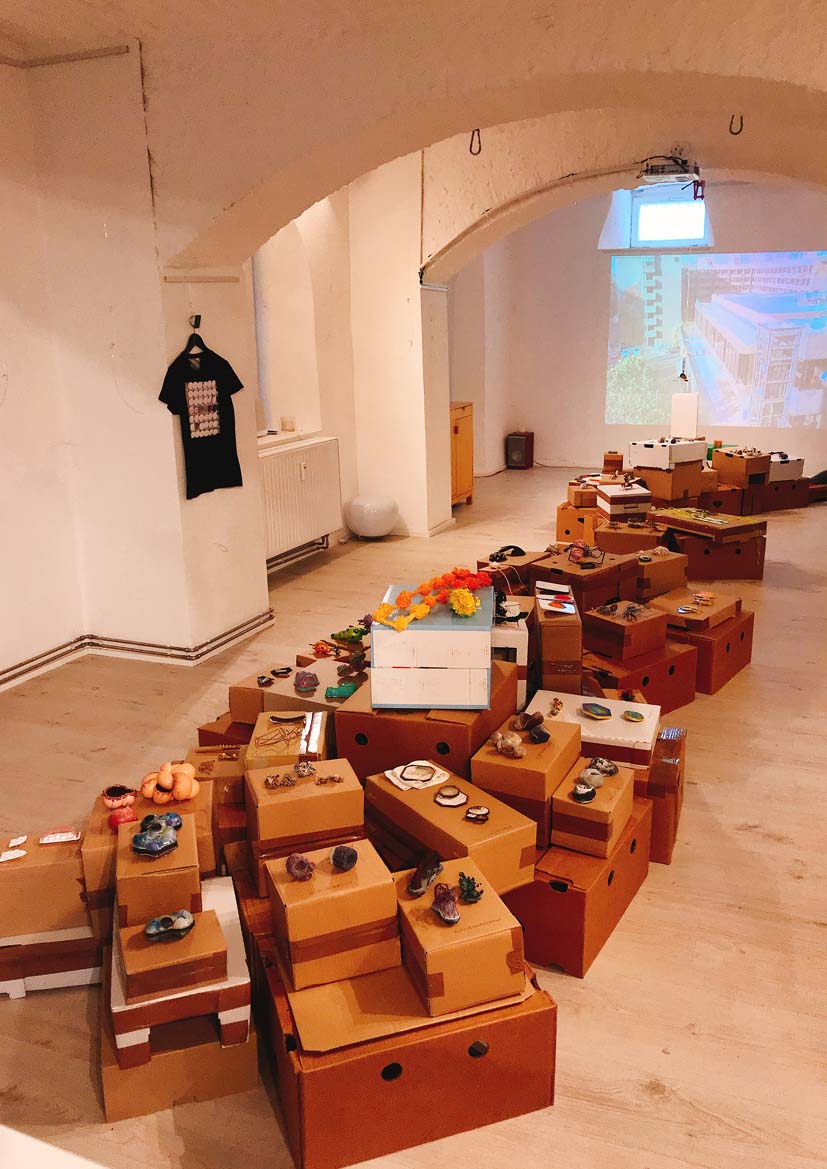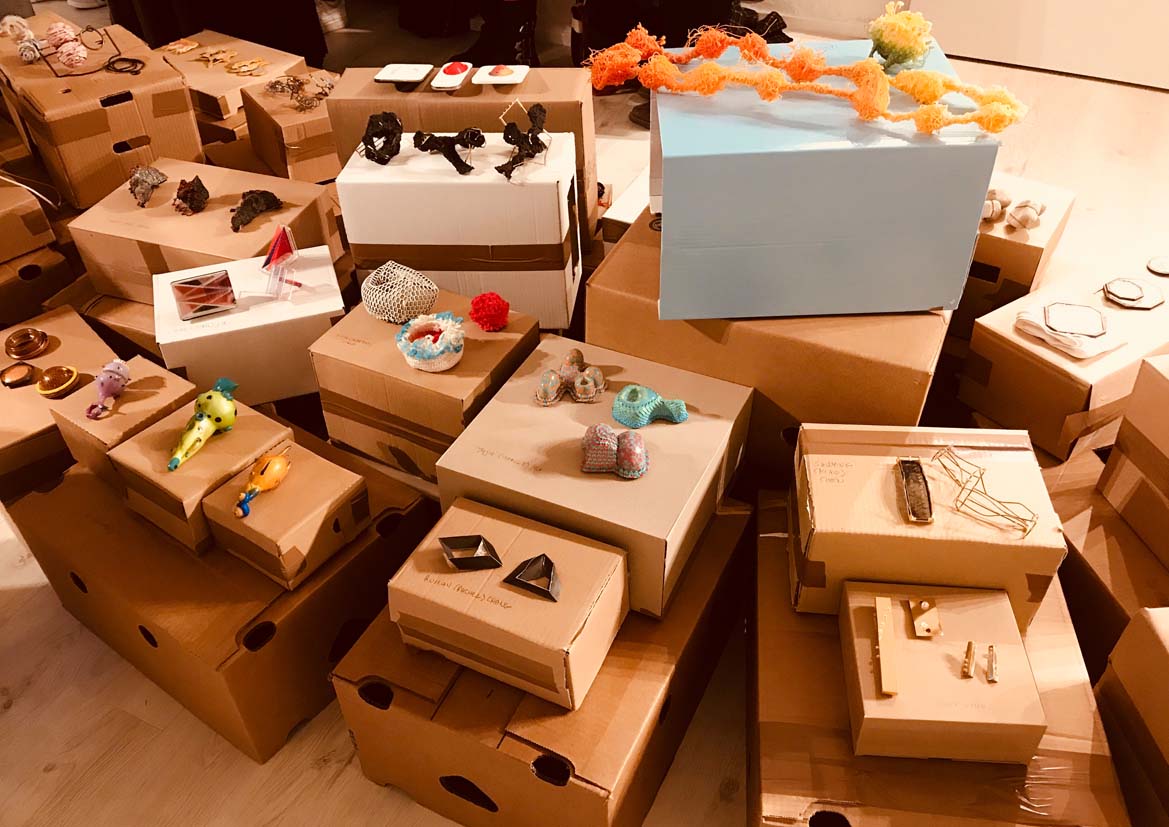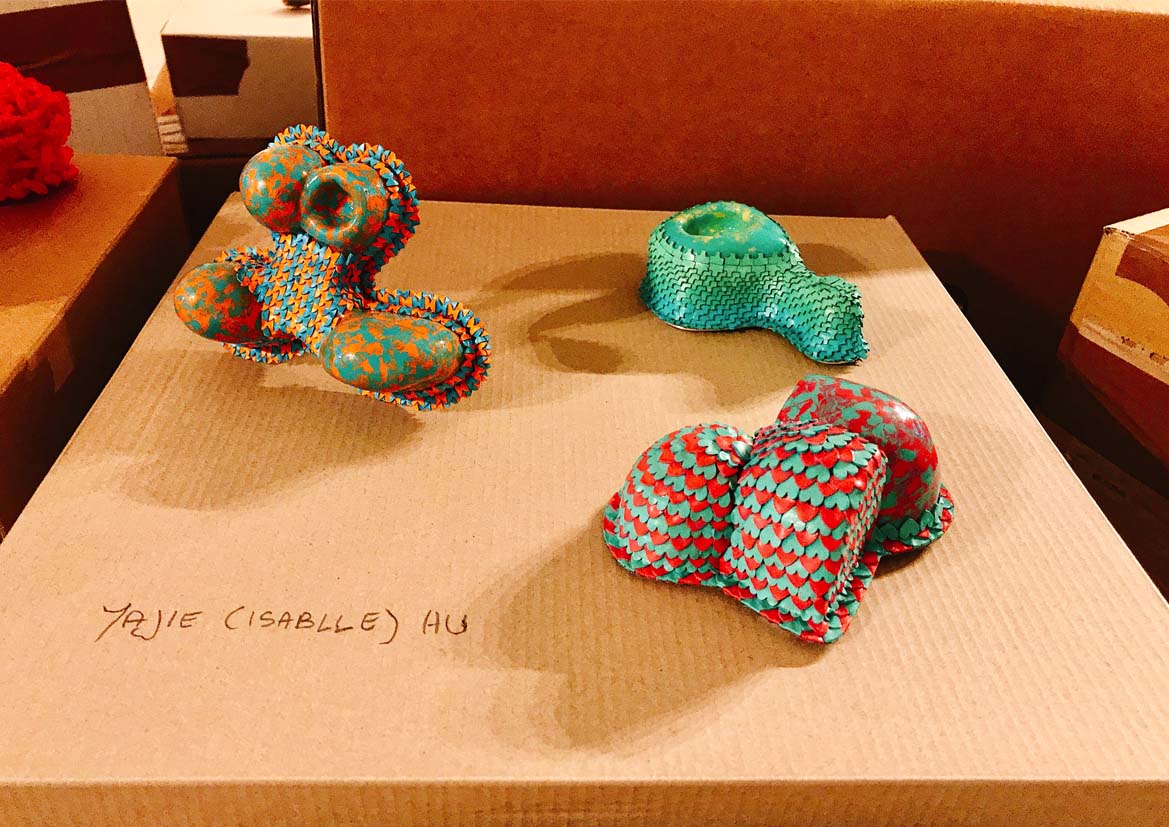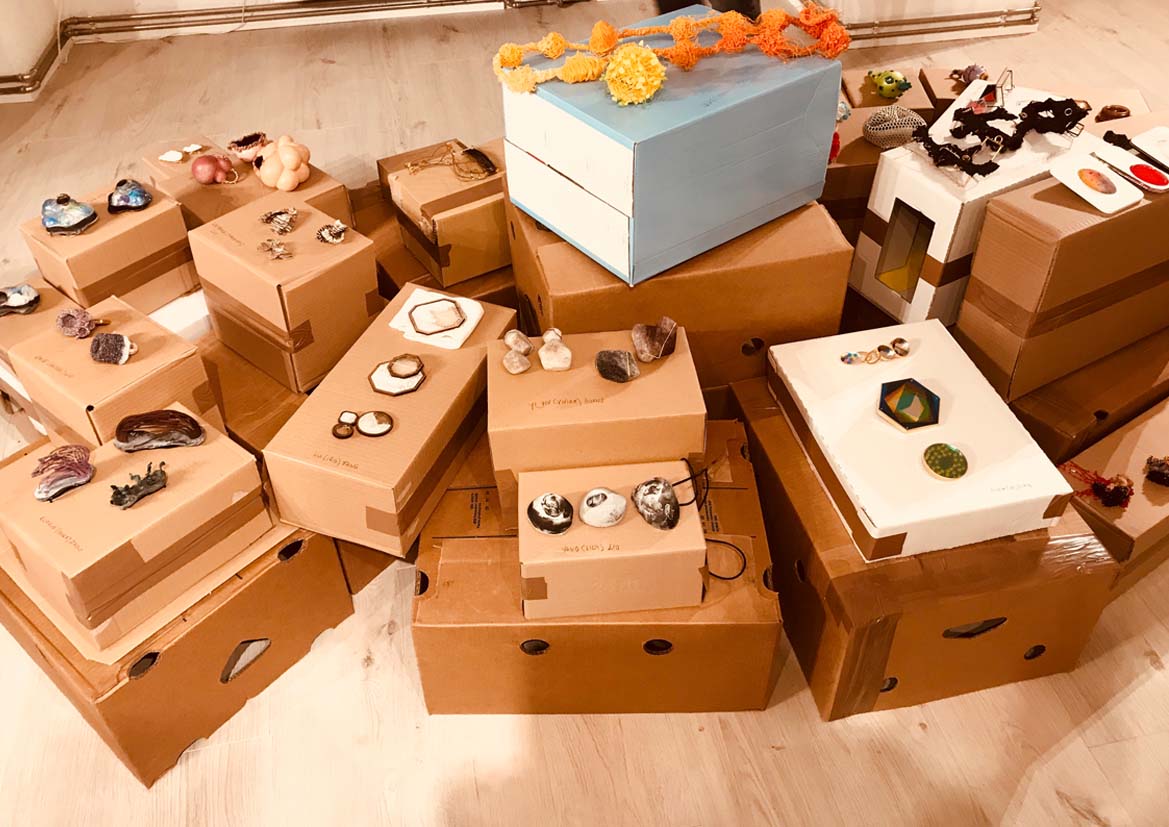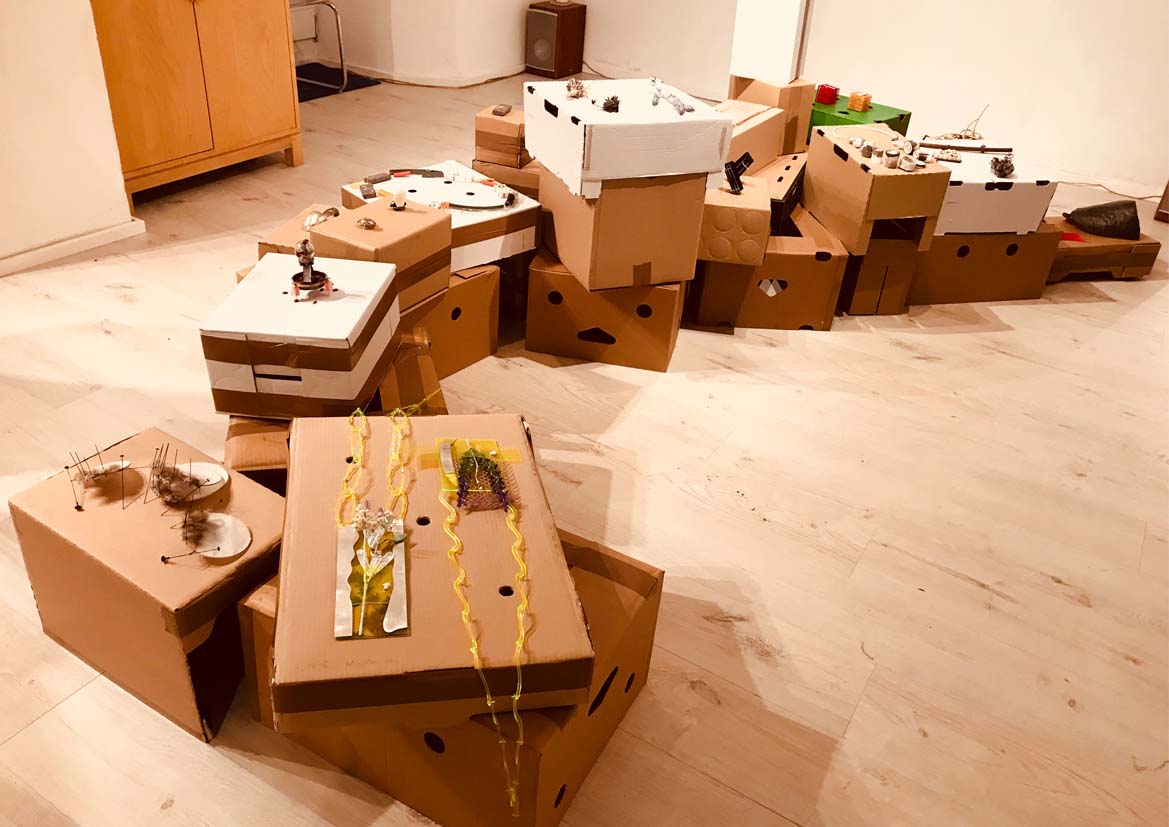 Polyphonous: Counterpoint | Photographer: Yajie Hu
Please contact me for proper permission if you want to use photos, texts or any other content.